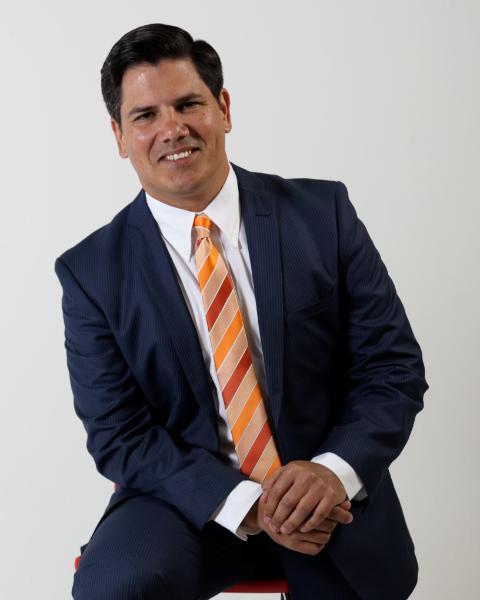 ProVivienda Real Estate
623 Avenida Juan Ponce de León Executive Building Suite 1100A San Juan, Puerto Rico 00917 Puerto Rico



Encontremos tu nuevo hogar
Buscar propiedades en y alrededor San Juan
Residencial
Cualquiera
Casa
Apartamento
Lote
Finca Recreativa
Comercial
Cualquiera
Building Only
Building & Land
Business & Leasehold
Business & Property
Business Only
Land Only
Multi-Family
Industrial
Precio Mínimo
Cualquier Precio
$25,000
$50,000
$75,000
$100,000
$125,000
$150,000
$175,000
$200,000
$250,000
$300,000
$350,000
$400,000
$450,000
$500,000
$550,000
$600,000
$650,000
$700,000
$750,000
$800,000
$850,000
$900,000
$950,000
$1,000,000
$1,250,000
$1,500,000
$1,750,000
$2,000,000
$2,500,000
$3,000,000
$4,000,000
$5,000,000
$6,000,000
Precio Máximo
Cualquier Precio
$25,000
$50,000
$75,000
$100,000
$125,000
$150,000
$175,000
$200,000
$250,000
$300,000
$350,000
$400,000
$450,000
$500,000
$550,000
$600,000
$650,000
$700,000
$750,000
$800,000
$850,000
$900,000
$950,000
$1,000,000
$1,250,000
$1,500,000
$1,750,000
$2,000,000
$2,500,000
$3,000,000
$4,000,000
$5,000,000
$6,000,000
Cualquiera
1+
2+
3+
4+
5+
Cualquiera
1+
2+
3+
4+
5+
Min
Cualquiera
200 Sqft
300 Sqft
400 Sqft
500 Sqft
600 Sqft
700 Sqft
800 Sqft
900 Sqft
1,000 Sqft
1,100 Sqft
1,200 Sqft
1,300 Sqft
1,400 Sqft
1,500 Sqft
1,600 Sqft
1,700 Sqft
1,800 Sqft
1,900 Sqft
2,000 Sqft
2,500 Sqft
3,000 Sqft
3,500 Sqft
4,000 Sqft
4,500 Sqft
5,000 Sqft
6,000 Sqft
Max
200 Sqft
300 Sqft
400 Sqft
500 Sqft
600 Sqft
700 Sqft
800 Sqft
900 Sqft
1,000 Sqft
1,100 Sqft
1,200 Sqft
1,300 Sqft
1,400 Sqft
1,500 Sqft
1,600 Sqft
1,700 Sqft
1,800 Sqft
1,900 Sqft
2,000 Sqft
2,500 Sqft
3,000 Sqft
3,500 Sqft
4,000 Sqft
4,500 Sqft
5,000 Sqft
6,000 Sqft
Promptness and dependability are key
Today's real estate market has hundreds (thousands!) of realtors and agencies claiming to be the best… it can be intimidating for outsiders, to say they least. As in any business, there are risks involved, but this shouldn't give you pause. A reliable factor to consider are years in the business and, of course, sales track record. At Provivienda Real Estate, we're proud of our flawless reputation and we'll gladly provide references for you to verify our clients' satisfied word of mouth.
We offer all the resources needed to maximize the value of a property. We even do our best to educate clients on market values using industry studies to back up the information, comparing offers and negotiations, and up to closing the best proposal on their behalf.
The moment you give us a call, your needs become our priorities.
Real Estate that moves at the speed of life
You've seen them: homes that have been for sale forever, becoming shadows of their former selves and neglected by less than stellar agents. Like the proverbial seedy used car salesperson, it gives the rest a bad rep. We are moved to work even harder and from the heart, going beyond the call of duty to get a fast move on your property, working expressly to expedite the sale without sacrificing your asking price.
In essence, we're more than forward thinking, we also move in fast-forward.
Our intention and goals
We aim to offer an efficient real estate service with personal attention towards your needs, aiding the process of buying, selling or renting. We work to give you a stress-free experience and place every tool you need to make the best choice at your disposal. More importantly, you get all this without having to invest any time or money. Noble intentions and goals all around.
Your residential property for sale gets-
• A network of over 300 agents marketing your property throughout Puerto Rico.
• Ads that appear in over 80 websites and social networks.
• Assistance with financing, pre-qualification and incentives.
• Market analysis.
Your residential property for rent gets-
• Lease bond for rent payments.
• Prequalification based on income and credit score.
• Agreement through the renters' association.
• Collection and administration of property rent.
• Annual renewal for contracts, policies and inspections.
• Orientation in regards to rights, duties and evictions.
Call us now at 787-410-6003 or visit us 623 Ave Juan Ponce de Leon Suite 1100A Banco Cooperativo Building
​San Juan PR 00917
Listing syndication does more than just draw eyes to your listings. It provides you with more exposure, more leads and ultimately more sales. Giving your listings ultimate exposure just makes sense, which is why Point2 has spent years creating one of the most secure listing syndication networks in the real estate industry.
Manually enter your listings into ProVivienda to have the opportunity to spread them automatically to many of the highest trafficked search sites on the Internet. You determine which websites you prefer your listings to be advertised on, we take care of the rest.
Advertise your listings to millions of buyers within hours
Enter your listings once in ProVivienda Real Estate and spread them out to 80+ consumer portals with the click of a button. Our syndication network includes Point2 Homes and other highly-trafficked marketplaces like Zillow and Yahoo! Homes
Mobile-friendly real estate websites
We provide a single property websites that have:
Mobile-friendly designs Search engine optimization

Customizable templates WordPress blogging capabilities

Social media integration Custom forms

Virtual tours Mortgage calculator tool
Integrated CRM & lead management tools
Properly manage your prospects and turn them into leads faster with:
Prospect groups Automated email campaigns

Activity tracking Email lead alerts

Reports and analytics Lead capturing web forms

Print & web brochures Instant listing presentations
Social media sharing
Expand your network, connect with prospects and stimulate referrals when you interact with prospects on popular social media platforms:
Post your listings where people will see them with our streamlined Facebook Listings App

Give your website visitors the ability to share your listings and blog posts with integrated sharing buttons
Start advertising your listings today on one of the largest listing syndication networks in the real estate industry.
Ver la galería en pantalla completa